SkillShift: Future-Proofing the Workforce
Final Conference
-
Brussels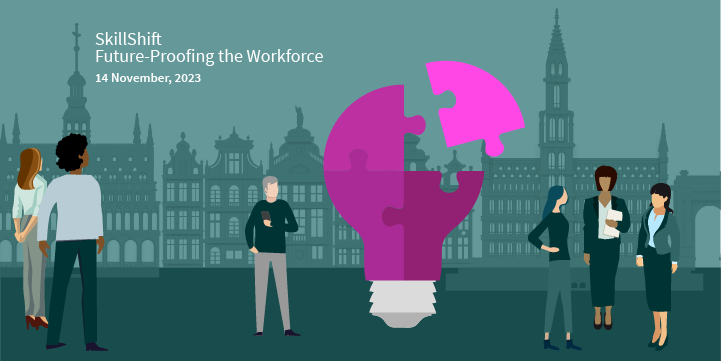 In its agreement with film and television companies, the Writers Guild of America included not only pay increases, but also protections around artificial intelligence. Screenwriters are not the only ones fretting about their jobs as AI takes the world by storm: the stormy sounds are keeping many other types of workers, and policymakers foremost, awake at night. And AI is just one of the disruptive technologies being deployed.
 
So, how to future-proof the workforce, in the face of such technological disruption? This is the key issue the Pillars closing conference will delve into in Brussels on 14 November 2023, at the Representation of the Free State of Bavaria to the EU, to which you are most cordially invited.
The first session will deal with a known conundrum: how to balance technology adoption and employee skills so that companies and workers alike—and the economy in general—can benefit.  The second panel will look at the unavoidable need for upskilling and reskilling the workforce to help it cope with technological disruption. The final panel will examine how the European labour markets will need to be redesigned for this technology-driven environment. A top lineup of researchers and European Commission policymakers will discuss policy implications associated with this looming transformation.
Download programme and presentations: